The Benefits Of Hiring A Personal Injury Attorneys In Winston Salem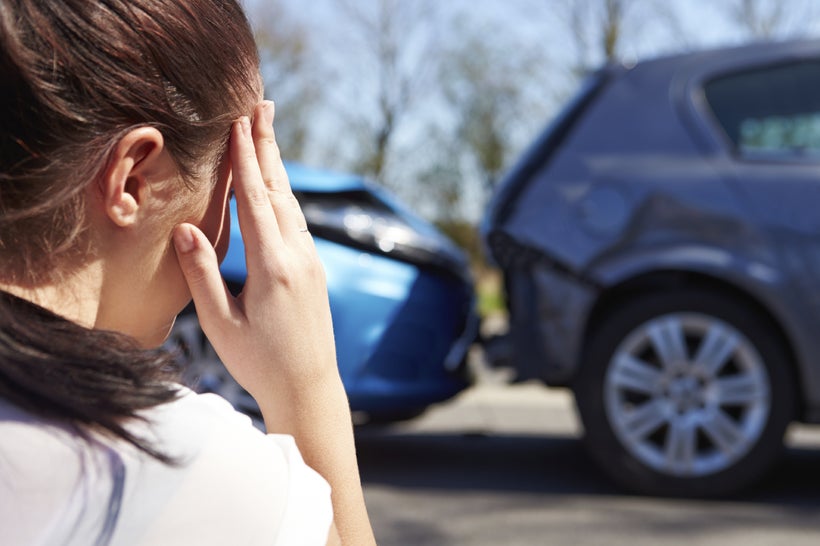 A personal injury lawsuit basically covers any legal disputes that arise when someone suffers from any injury or harm due to an accident or injury caused by someone else's fault or negligence. This might be possible because someone is legally responsible for what has happened. It can be formalized through any civil court proceedings so you can legally point out who is at fault for your injuries.
Personal injury attorneys in Winston Salem can suggest two things that you can do. Either you could file a formal lawsuit or get an informal settlement for the case. These lawyers will help you stay informed of your legal options and rights when it comes to dealing with a personal injury case.
The Difference Between A Formal Lawsuit And Informal Settlement
Getting the services of a personal injury attorney in Winston Salem will merit you to get all the legal information you can have for a personal injury case. This is one of the advantages that you can get from having a personal injury lawyer.
Formal lawsuit
A formal lawsuit typically starts when an individual files any civil complaint against another person. This could be a formal lawsuit filed against another person, business, corporation, manufacturer, or government agency. The difference of a formal injury is that unlike in criminal cases that are initiated by the government, a formal personal injury case lawsuit is initially filed by a private individual.
The role of a personal injury attorney in North Carolina is very important because they are the professionals who are responsible for letting you know what the grounds of the lawsuit will be about.
Informal settlement
This is another type of a settlement that you can negotiate with the other party. Nobody would want to go through the hassle of going through a formal lawsuit. Filing for a formal settlement case will only mean that you will go through a series of possible hearing cases that could take several months or years to finish. This will only bring you physical, mental, and financial exhaustion.
What happens, in reality, is that most disputes are settled through an informal settlement. This means that your personal injury lawyer will draft up an agreement and act as a liaison between you and the other party involved. If the other party has a personal injury lawyer to represent them, then these lawyers will do the negotiating. The goal of an informal settlement is to arrive at a compromise wherein there will be no need for a formal lawsuit to push through. If both parties agree on such terms, then there will be no problem. However, if a compromise cannot be reached by all the parties involved, then your personal injury lawyer in Winston Salem may advise you to carry out the formal lawsuit.
Whatever happens, always know that your Winston Salem personal injury lawyer will do everything in his or her power to give you the best kind of representation you will be able to have. These lawyers will always act in your best interests, and will be with you up until the agreement has been made or the judge has decided on the case.
Now that you know the types of personal injury cases that you can file against someone, here are the benefits of hiring a personal injury lawyer in Winston Salem.
They Are The Professionals And Experts Intended On This Case
Calling in a personal injury attorney in Winston Salem is just the same as consulting with a doctor when you need to get a check-up on your health. It is only logical that if you are looking forward to filing a personal injury case against someone, you will get the services of a personal injury attorney. These are the professionals that are trained to defend their clients. Always keep in mind that these people will always act in your best interest.
Personal injury lawyers know how to deal with the law. They have, in fact, studied and practiced it for years. So, you should not just hire any kind of lawyer to settle your personal injury cases. In choosing the right lawyer, you should get one that has a good reputation in the Winston Salem area.
They Are Good In Negotiating Settlements
Personal injury attorneys in Winston Salem are trained in negotiating the best kind of deal available. This is mostly applicable when it comes to settling an informal settlement between the other party. Trust that your lawyer will do everything in his power to get you the best deal possible. Personal injury lawyers do these types of negotiations on a daily basis and have the experience to get a fair amount for a settlement. 
They Have The Connections That Could Help With Your Case
For a personal injury case to be considered plausible, your lawyer will have to prepare the needed records and documents. This could either be police records taken from the place of the accident, or your medical records. For the most part, medical records will be the most telling document of them all. Your personal injury lawyer can use this as a basis to put a price on the settlement. Your lawyer could factor in the physical damages, medical expenses, legal fees, and possible financial costs that may be incurred in the future. 
Hire A Personal Injury Attorney For Your Personal Injury Case
When dealing with a personal injury case, you should hire the best personal injury attorney in Winston Salem. Your lawyer will gather all needed documentation, provide sound legal advice and negotiate your settlement all while acting on your behalf and in your best interest.