Motorcycle Accident Attorneys: Why Hire Them After An Accident
Motorcycle Accident Attorneys
Riding a motorcycle is one of the easiest and most thrilling ways one can explore his or her surroundings. The exhilarating feeling of freedom, and looking forward to the next adventure you may go on with your motorcycle.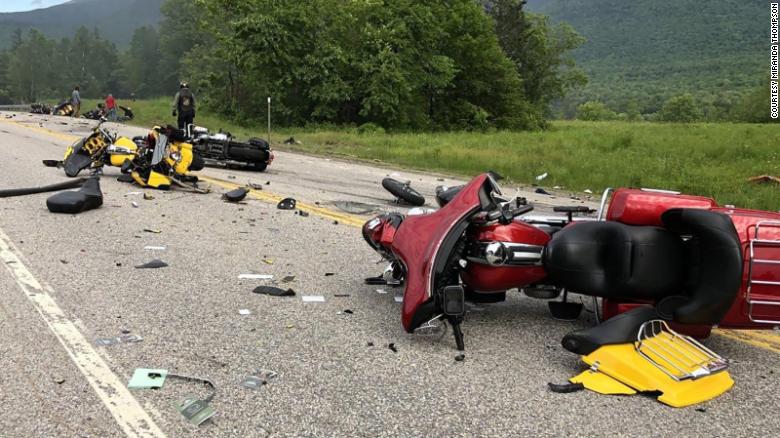 Because of the motorcycle's size and compactness compared to other vehicles on the road, motorcycle accidents are quite common in North Carolina and the other 49 states. Motorcycle accidents in North Carolina unfortunately happen quite frequently. That is why you should be prepared to know a good motorcycle accident attorney if you are injured on your motorcycle caused by someone else's driving negligence. 
What Happens After A Motorcycle Accident
Immediately after a motorcycle accident, the first priority of anyone who is involved in the accident is their safety. By all means, emergency medical services should be present to tend the wounds or injuries sustained from the accident. You should also expect that law enforcement or police officers will come to the scene to investigate and pacify any public witnesses
The multitude of involvement of professionals will not end there. Insurance companies, medical staff, investigators, and motorcycle accident attorneys might all be included in the equation. These generally are the individuals needed to settle a motorcycle accident. May it be concerning one's health, safety, or financial situation caused by the motorcycle accident.
Why Is It Important To Get The Services Of A Motorcycle Accident Attorney
After a motorcycle accident, it cannot be stressed enough that you should always seek for the services of a professional to help you get the settlement you deserve. You just cannot simply do it all on your own. That is what motorcycle accident attorneys are for. Motorcycle accident attorneys are considered to be the experts when it comes to any legal case involving motorcycle accidents.
With this in mind, let's take a look at what a motorcycle accident attorney can help you with.
They can deal with insurance companies
One of the trickiest situations you can find yourself getting in is dealing with insurance companies right after a motorcycle crash. It will not matter whether you are fully recovered from the crash or not. All that matters to these insurance companies is that you will accept the first offer they make. However, most of these insurance companies are notoriously known for short-changing victims. 
On your end, this is not fair. The cost offered can look like it is a fair deal. But if you add all the costs of medical bills, missed work, physical damages, and possible future damages, you generally can be shortchanged from the real cost incurred from the motorcycle accident you were involved in. 
When you have a motorcycle accident attorney with you, they will be able to check and balance what is going to happen. Your lawyer will be the one to overlook whether or not the insurance company has offered you a fair settlement deal.
Negotiate with insurance companies and other parties
After reviewing the proposed settlements of the other party or insurance company thoroughly, your lawyer then will use their negotiation skills to get you the right amount that you deserve. They will use medical bills, police investigation reports, and possible eyewitness accounts to justify the settlement amount that you deserve.
Your North Carolina motorcycle accident attorney will calculate the damages you have incurred from the accident, and project the possible loss of earnings you could have in the future that is caused by a motorcycle accident. Everything that your motorcycle accident lawyer will bring to the table is considered to be a consolidated evidence-based document. If the insurance companies or the other party involved does not agree with the amount that your motorcycle accident lawyer has presented them, then he or she may recommend filing a lawsuit. 
You can expect that your motorcycle accident lawyer will want to get the best deal for you. This is the primary reason why you hired a motorcycle accident attorney – for you to get the fairest amount of a settlement.
You get expert legal advice regarding the case
Accident reports are different from the filed legal cases. Filed legal cases will have to be presented personally in court if the case does, in fact, go to trial. Cases in court can take several months if not longer. So, before you decide on which action you should take, it is best that you talk to your motorcycle accident attorney first to get their advice on what you should do. They are the ones who have the experience in this field; thus, they can give you their best judgment regarding the situation you have on hand.
Hire A Professional Motorcycle Accident Attorney To Help You 
Accidents happen when you least expect them. Some accidents, unfortunately, you cannot avoid, but the financial damages brought upon you from a motorcycle accident should be paid back. Consider hiring a motorcycle accident attorney when you find yourself injured in a motorcycle accident that was caused by the negligence of someone else. A motorcycle accident attorney will be the one to help give you sound legal advice and help you get the settlement you deserve.